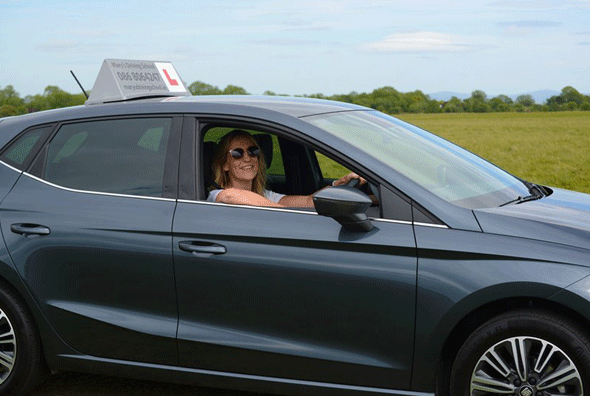 Are You Ready?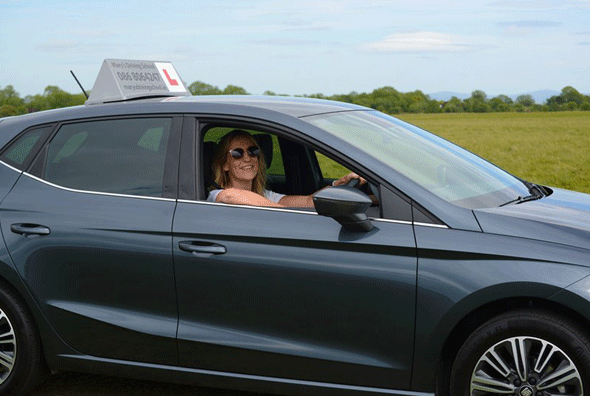 Mary's Driving School is an established driving school providing professional driving lessons all over Kilkenny. Mary is fully qualified RSA registered ADI approved instructor and is completely up to date with all the latest developments in the industry. With many years driving tuition experience, it allows her to provide clients with a no nonsense service that they can always depend on, guaranteeing professional, personable and patient instruction. Mary also works closely with The Irish Wheelchair Association, this brings a different level of teaching to all lessons, which has earned her the reputation for responsible and caring driving instruction. As a professional and friendly local driving instructor, you can enjoy a relaxed, positive and encouraging environment as you start your driving lessons and learn to drive.
Confidence building techniques for the most nervous beginners
Knowledge of all the different test routes
Dual Controlled manual car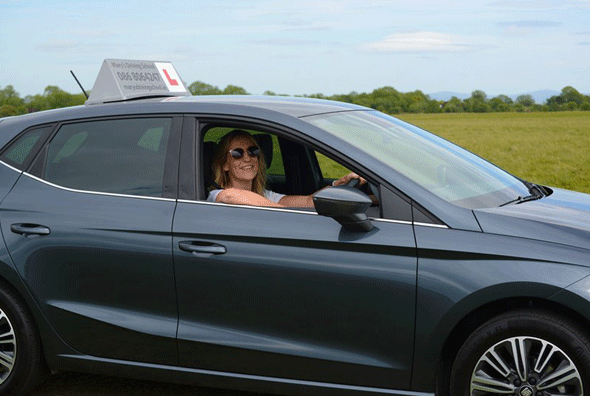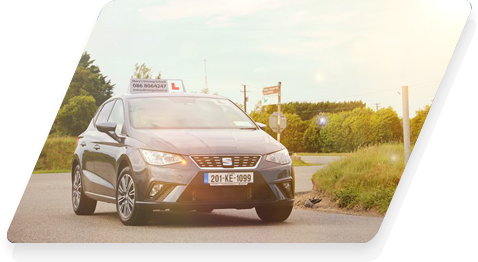 Dual Controlled Manual Car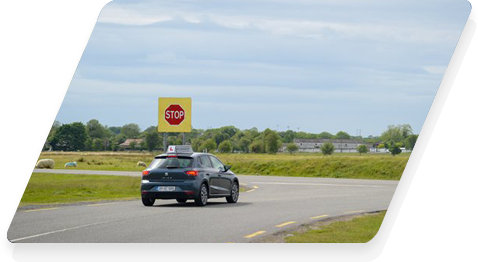 Pre-test Lesson
After 3 years since I

After 3 years since I started driving lessons I passed my driving test yesterday on my first attempt too! I never had the confidence to go for my test and kept doubting myself but Mary was the most patient and helpful instructor I have ever met. She pulled me up on my bad habits and also gave me the reassurance I needed that I was actually well able for it. I am the worst person when it comes to nerves I'm nearly short of hyperventilating sometimes but Mary was so calming I could not have done it without her. 100% recommend Mary especially to those who would be very nervous and no confidence when it comes to the driving test. Thanks so much again Mary x
Lauren Fitzgerald, Kildare
I highly recommend Mary as

I highly recommend Mary as a driving instructor. After several failed attempts over the years, I put the test off and finally decided it was time to change my instructor. I found Mary to be relaxed, very patient and highly knowledgeable on all aspects of driving. I felt at ease in her company immediately and was able to learn at a faster rate than before. This in itself is vitally important. Her teaching skills were excellent along with her lovely personality. She has a unique way of empowering you with confidence and belief in yourself. I had dreaded the thought of another test before meeting Mary but soon began to enjoy practising the required driving manoeuvres as I slowly improved my technique due to her instruction. Delighted to have had Mary recommended to me and would highly recommend her to anyone I meet who wishes to attain a full license. Thanks again Mary.
Jean Dowling
I cannot recommend Mary enough!

I cannot recommend Mary enough! I have had my provisional for many years and never attempted a driving test and as the years went on I just kept on avoiding it. I finally decided to get lessons and contacted Mary. From the get go Mary provided an effortless professional door to door service and put me at ease immediately. I had a lot of bad habits that needed a lot of work but this was no problem for Mary. Even up to the day of my test Mary put me at ease and made sure i was 100% prepared. I wasn't asked any questions or asked to do anything that Mary hadn't already practised with me many times which was a huge help for the test. To know that I now have a full licence and that my insurance premium has gone down in price dramatically is a huge relief! If you want to pass your driving test first time then contact Mary!
Mel, Kilcullen
Mary is an amazing driving

Mary is an amazing driving instructor; she was always very encouraging and kind without being negative or critical. When I started with Mary I was a very nervous driver and not at all sure of myself behind the wheel. Thanks to Mary's direction I learned to trust my instincts and enjoy driving. She certainly gave me the confidence I needed to pass my test. I couldn't think of anyone I would recommend more highly than Mary!
Aoibheann Sullivan, Kildare
I couldn't recommend Mary enough.

I couldn't recommend Mary enough. I came to her having already failed a driving test. Due to this and not having someone to practice driving with, I had lost a lot of confidence and thought I'd never pass. Mary has an amazing gift of being able to read people, she could always tell when I was second guessing myself or when I was nervous. She was always patient with me and taught me how to control my nerves. She also taught me how to do my manoeuvres in ways that I can remember (it was triangles for me) and focused on the areas I struggled with so that I could improve. I always had it in my mind that I was going to fail the test but Mary helped banished those demons – she was my biggest cheerleader. Despite not having driven for well over a month, with a 5 hrs pretest with Mary, I passed my test. I was taught how to drive not how to pass a driving test. Thank you for being so kind and accommodating Mary.
P. S. I'm hard of hearing and once Mary knew it, she used her hands to show the direction she wanted me to go as well as saying it. I also told the tester to use this technique as it made things less stressful.
Sarah Oladapo
I had to write this
I had to write this review as I have just passed my test this morning and I could not have done it without Mary's wonderful teaching, I was a very nervous driver who constantly questioned myself but with Mary's invaluable knowledge and amazing ability to calm me, I succeeded today and for this I will always be grateful! Thank you so much Mary. I couldn't recommend this lady more.
Casimir Rafter
I could not recommend Mary
I could not recommend Mary enough to anyone looking to start driving.
I started from never driving a car before to passing my driving test first time, with all thanks to Mary. My entire learning process from EDT to pre-test, was all done with Mary where I was taught everything I needed to know about the car controls, road safety, correct positioning, mirrors, the list goes on! Which was essential for getting to the driving test standard.
Mary is extremely friendly, chatty and such a lovely person. Always encouraging you along in each lesson and giving good constructive criticism to help you improve on your driving.
I can't thank Mary enough, and again, can't recommend her highly enough.
Thank you!
Shane Lynch
I first started driving lessons
I first started driving lessons (with a different instructor) in college and found it challenging to make progress as I was away from home and not practicing regularly. I felt pressured by my driving instructor at the time and had no confidence in my driving ability. After a particularly traumatic incident, I decided to stop driving. A couple of years later after finishing college and starting work, I knew I wanted more independence so I contacted Mary after reading the testimonials on her website. I was always an anxious person, but this manifested into anxiety around driving. I was so afraid of hurting someone else because of my inability to drive that some days I could not even start the car. Mary was amazing. She reassured me that I was in control and we would take the lessons at my pace. We spent time practicing the basics over and over again until I felt confident to progress with more technical skills. She broke down driving into manageable steps, and explained the rationale behind signals, manoeuvres, rules etc. This aligned with my style of learning and transformed driving from something overwhelming and unachievable, to something that was manageable and logical. After several months of lessons, I passed my test first time! I am now driving in my own car for the last month. I still get anxious and worried from time to time, but I calm myself by remembering all the lessons Mary taught me (mainly to go slow enough to allow myself to analyse the environment around me and react accordingly). I cannot thank Mary enough for her patience, support & genuine kindness during our lessons. She is a fantastic teacher, I cannot recommend her enough. Thank you for being so understanding Mary.
Sarah Moloney
I thoroughly enjoyed learning how
I thoroughly enjoyed learning how to drive with Mary and couldn't recommend her enough. As the youngest of 3, I was the last of my siblings to learn how to drive with Mary and we are delighted to say she led us all to passing our tests first time. Mary has a great way of communicating the rules of the road and has an unlimited amount of patience which is appreciated as a learner driver. She is extremely helpful and always does her best to work with her students and make sure they get their lessons in no matter how busy she may be. Safe to say I will miss her!
Aislinn Dooley
I cannot recommend Mary enough,
I cannot recommend Mary enough, I have done all 12 lessons with Mary and a pre-test, and passed first time. She is very calming in the car and always puts you at ease. She always lets you know exactly where you are going wrong and is more than happy to help you correct this! With her meticulous attitude I felt fully prepared going into my test and knew there was nothing we hadn't gone over already. If you are looking to go to your test with confidence and peace of mind that you have covered everything then I would highly recommend Mary.
Ronan O'Connor
I did my EDT lessons
I did my EDT lessons and a few extra lessons and pretest before my driving test with Mary. She's an amazing driving instructor and she made sure I was well-prepared for my test. With her help, I passed the test on my first attempt, after driving for less than a year. She is very thorough and she has a great eye for detail, which helped me to correct any bad habits I had. My lessons with Mary greatly improved my confidence and skill on the road. She is patient and encouraging, and thanks to her I'm a better, safer driver. I highly recommend Mary!
Praise E.
I cannot recommend Mary enough!
I cannot recommend Mary enough! I did all 12 lessons with Mary and also my pretest. Mary is super accommodating and managed to squeeze me in last minute so I could get one last pretest done before my test. I passed first time and I couldn't have done it without Mary. I was such a nervous driver at first but Mary helped me build my confidence as a new driver and it paid off. Thanks for everything!
Trisha Lima
I cannot begin to recommend
I cannot begin to recommend Mary enough, I did all 12 lessons with her and my pretest right before my test with her and I passed on my first go. No matter how busy Mary is she will try her very best to find lessons that suit your schedule. From the moment you sit in the driver seat Mary is extremely friendly, kind and chatty putting any nerves you have at ease and make you feel comfortable behind the wheel, Mary is the most encouraging women who never made me feel worried or upset for making mistakes, she was patient and calm and was never critical or negative, she genuinely cares about your driving and your test, Mary made the learning to drive experience one of the best experiences of my life and I'll never forget everything she did for me, she made it fun and enjoyable and will always be your No.1 supporter. Mary is the first person I think of now when I get in the car and everything she taught and I can't begin to thank her enough for the driver she helped me to become, anyone would be extremely lucky to have this women as their instructor, it's safe to say I'll miss my drives with Mary and again there is no one I would recommend more I couldn't have done it without her:)
Caitlin Mclaughlin
My story will be a
My story will be a little different from others. I previously passed my driving test years ago and because of been constantly on the train for work I got rid of my car and let my licence go out of date- stupid I know 😄. So this was embarrassing knowing I had to start all over again. Within one lesson, Mary had put me at ease regarding the situation and lesson on lesson I grew with confidence. I was getting more and more confident from the encouragement and feedback Mary was providing after every lesson. I got additional lessons with my test coming up which Mary had me ready for especially the pre test the day of the test which I would highly recommend getting and all thanks to Mary I passed. Seriously I cannot recommend Mary enough. You won't regret booking Mary for your lessons. Main thing with the lessons Mary provides is listen to the advice, practice the advice and you will pass no bother.
Thank you Mary for all your help and guidance.
Derek Murphy
Mary helped me pass my
Mary helped me pass my driving test first time, within months of starting my lessons with her. Starting out I was quite nervous but the patience and encouragement Mary showed me throughout my lessons is the reason I feel so confident and comfortable driving. I couldn't recommend Mary more, as she was so kind and such an amazing instructor! I started my EDT lessons with Mary, and went all the way through to my Pre Test with her, wouldn't have changed a single thing. Thanks so much again Mary x
Chloe Quinn
Kildare
Chloe Quinn
I would highly recommend Mary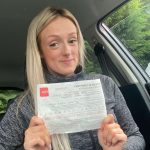 I would highly recommend Mary as a driving instructor. At the beginning of my driving experience I was extremely nervous as I depended on driving for work and college. Mary was extremely helpful and most patient leading to me passing first time in my test!. Mary helped me to believe in myself and to be confident whilst driving. I could not have done it without her. Thanks again Mary it's much
appreciated.
Abbi Leeson Byrne x
Abbi leeson Byrne